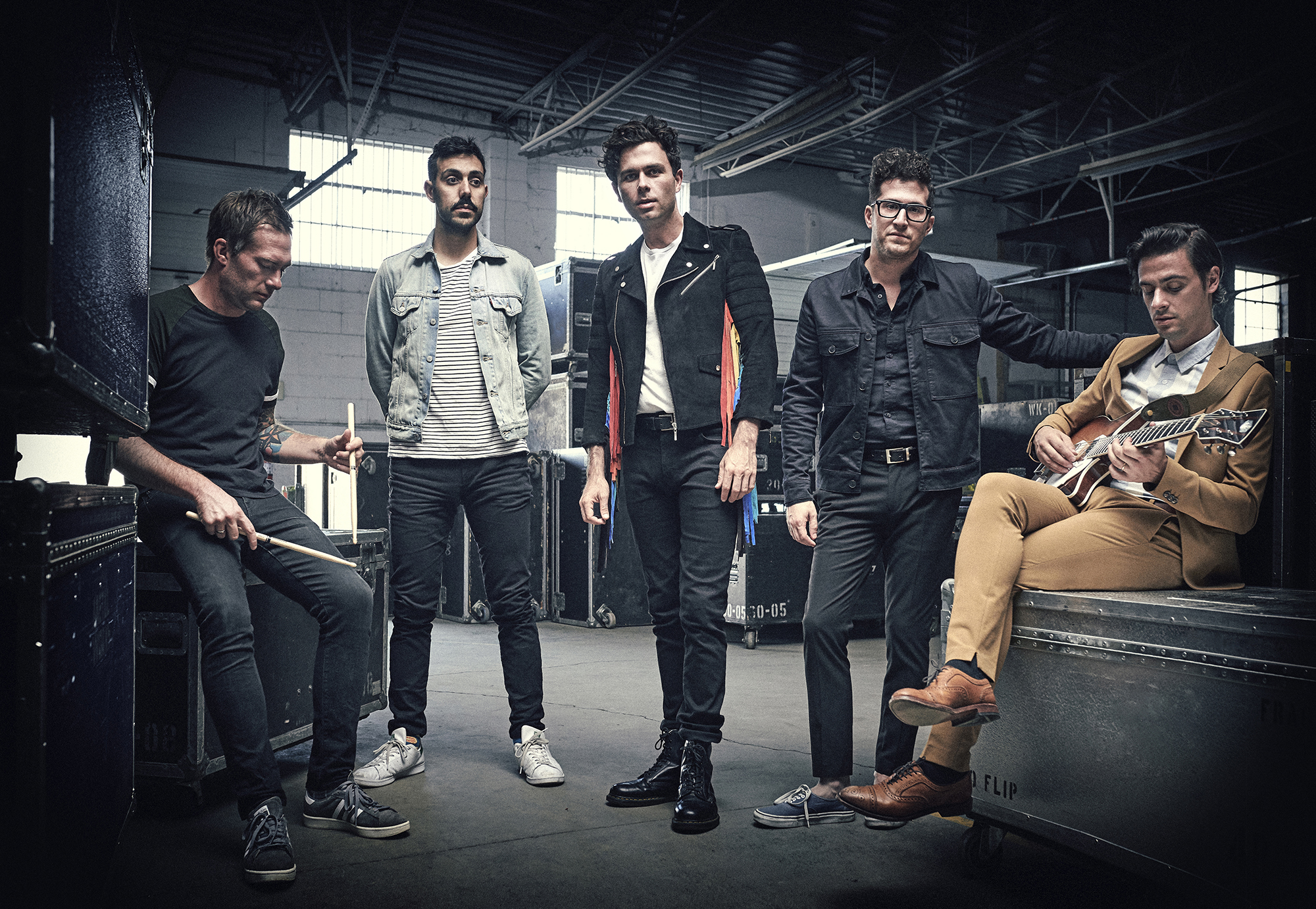 Following the announcement of their highly anticipated new studio album, Rally Cry, Arkells return with lead single Relentless.
The story of "Relentless" mixes both a new direction in song-writing for the band, plus a fond and heartfelt story, as told by frontman, Max Kerman:
"My dad showed me this South African artist named Chicco and this tune of his with this afro-pop, keyboard driven, epic, cinematic groove.  We were so inspired by it, we ended up sampling a track for the first time and worked collectively to build a tune around it. Rock bands aren't as known to dip their toe into the sample world, but in 2018 we're game to throw all conventional rules out the window. It became the band's fave demo while recording but didn't have a chorus yet – beyond the word 'Relentless.'"
While on tour last fall, Kerman and lead-guitarist Mike DeAngelis went out for a beer with Paul Langlois of The Tragically Hip, before Arkells' Kingston show. "We talked a lot about being in a band that day. We talked a lot about Gord, and how much Paul adored him. There was one anecdote that we all got a chuckle from," reveals Kerman: "He said that even when Gord was sick and was going through treatment, he'd say to Paul 'we made a record right, and we're gonna tour it right?' Mike D. laughed and added 'lead singers man, they never want to stop eh?' To which Paul responded: 'Ever since I knew him, he was relentless. Like a dog on a bone.' And that old expression hit me – there was our chorus.
And then I was thinking about the idea of being a part of something bigger than myself," furthered Kerman. "I was thinking about the band, and how we lean on each other, and how each guy brings something different, but contributes to a larger idea. We find strength in each other. In being relentless."