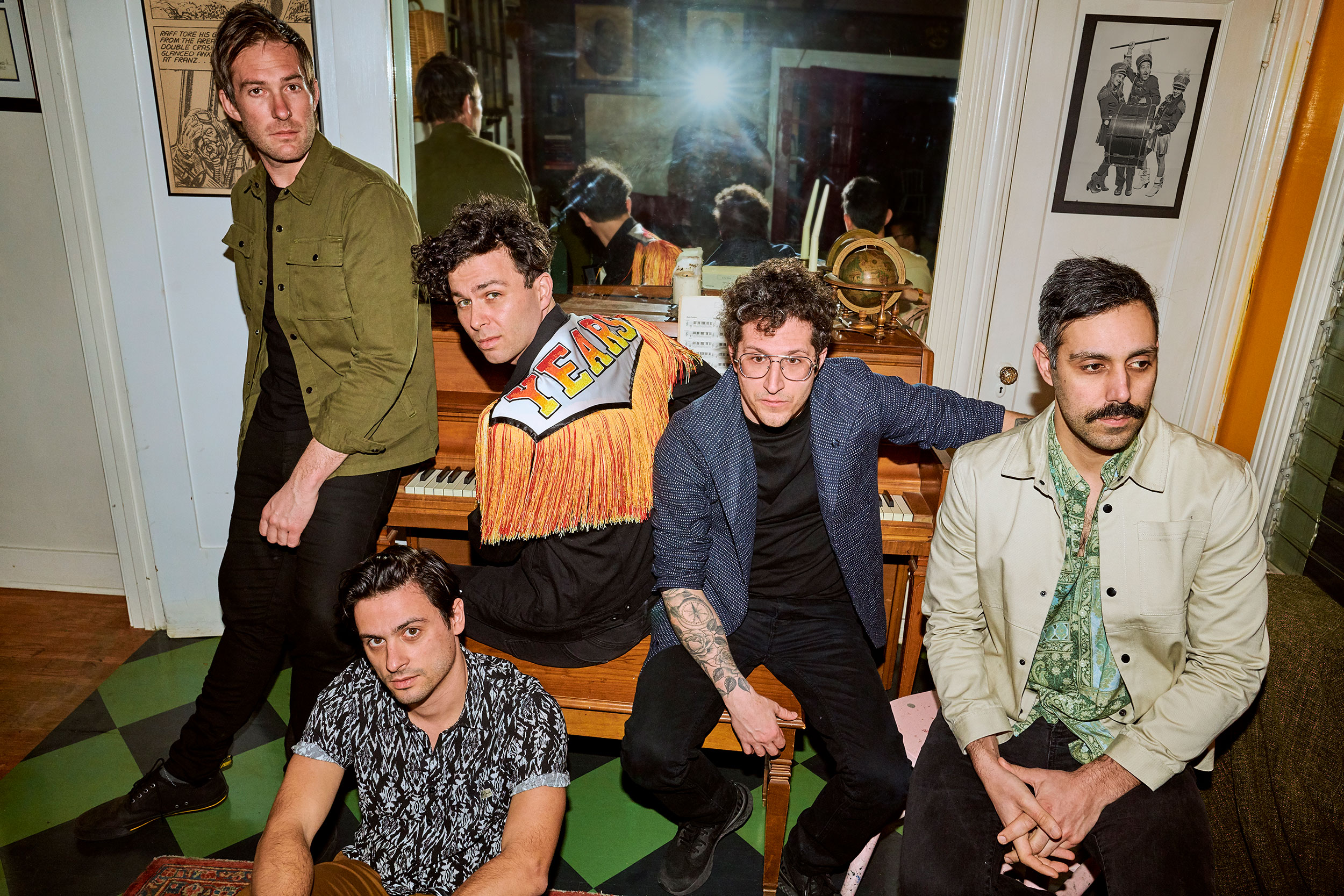 YEARS IN THE MAKING
Hailed by The Globe and Mail as "the right kind of band for this decade," Arkells are widely considered one of the most passionate, exuberant and in-demand live bands working today.
As radio mainstays, sport-sync shoe-ins and curious students of culture, Arkells have remained ever present – building awareness and personal community experiences around their live shows and new music at every turn. The most emblematic example of this being The Rally, Arkells hometown concert that sold 24,000 tickets and hailed as one of the biggest domestic shows in the country. To follow came North American and international headline touring that included their first sold-out concert at Scotiabank Arena and a stop later that year at Toronto's premiere summer venue – Budweiser Stage – which sold out in 1 day.
Arkells' touring over the last year has cumulatively raised over $100K for charity, via the band's partnership with Plus1, and the band has sold over 100,000 tickets domestically.