108th Grey Gup Hometown Halftime Show
November 12th, 2021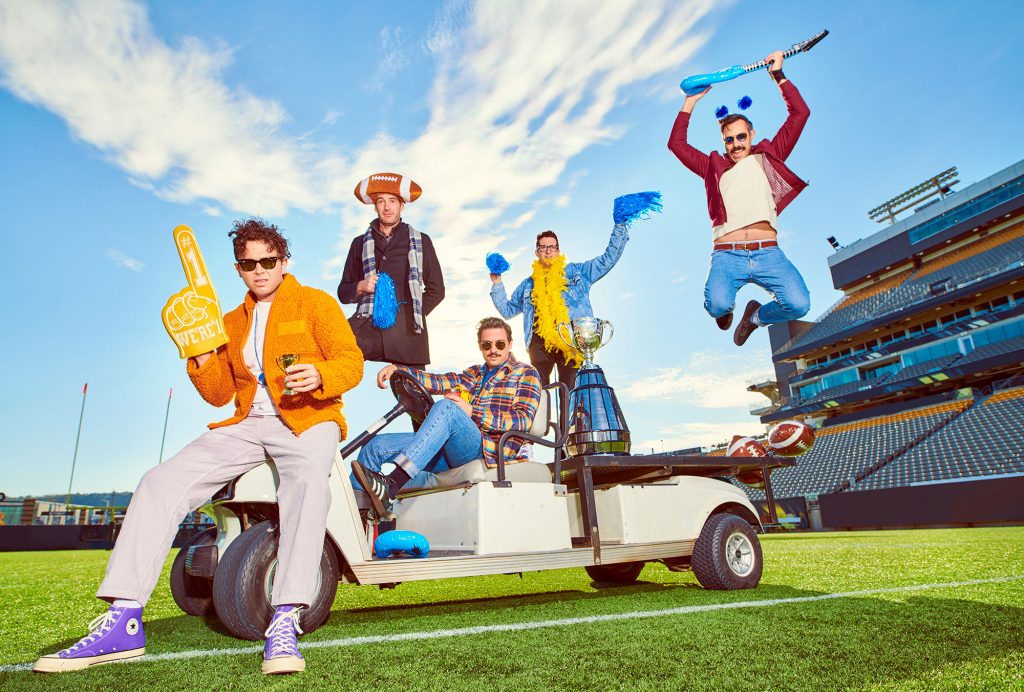 At long last, we're thrilled to announce we're playing Canada's largest annual sporting & television event – THE GREY CUP – headlining halftime in our hometown this December 12th. The point of our band has always been to bring people together. Canadians from coast-to-coast will descend on Hamilton for this event, and millions across the country will be taking it in from home. After the challenges of the past 20 months, we're honoured to be the band that gets music and sports fans back to singing and dancing.
Given our history with this city, venue and fanbase, this announcement may not come as a total surprise, but we're working long and hard on how to make this special. We're exceptionally proud to be the first homegrown act to headline their city's Grey Cup halftime time show and we're already working hard at the drawing board. Rehearsals started this week, and it feels amazing to be together and sinking our teeth into something entirely new.
We'll catch you at Tim Hortons Field in Hamilton on Sunday, December 12. The broadcast will air nationwide on TSN, starting at 6 PM EST. A limited number of tickets are available at ticketmaster.ca/GreyCup. If you're lucky enough to be in the stands, consider it a pep-rally to The Rally. We're back baby.
xo Arkells