2018 Favorite Things: Nick
December 21st, 2018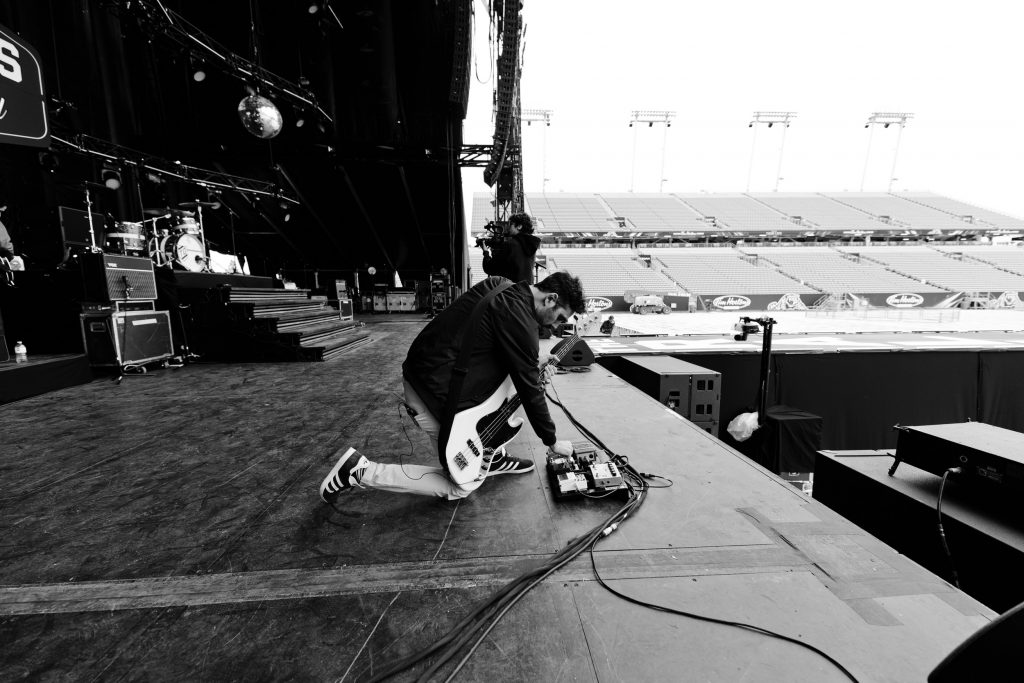 It's that special time of year. As we gather round whatever it is we prefer to gather round, one topic that often gets discussed is favorite things from the year that was. So in that same tradition, and in case you're looking for something to watch/listen to/read or think about during the holidays, we wanted to share with you some of our personal favorite things from 2018.
Thank you for helping make 2018 such a wonderful year for us as a band. We're wishing you all the best for the holidays and can't wait to see you in 2019.
Here's some of Nick's 2018 Favorite Things:
Song – Mr. Tillman – Father John Misty
The song itself is an airy folk-pop ballad and the lyrics are a funny and ironic story of a musician's erratic behaviour at a hotel. Given how long we've been making rock and folk music, it feels fresh to me when musicians don't take themselves or their genres overly seriously. But unlike a lot of people with funny/clever lyrics, I think Father John Misty does a great job of doing this while also being able to say something interesting at the same time – whether its about society at large (like on Pure Comedy) or about himself on Mr. Tillman.
Book – House on Ninth Street – Larry Towell
This isn't a new book, but with the migration crisis that's happening at the US/Mexican border I thought it would be relevant to include a book that could provide background on some of the Central American political issues that often don't get discussed as widely as they should. House on Ninth Street is a book by Canadian photojournalist Larry Towell that tells the story of missing persons Guatemala during the 1980s and the government's role in the events.
Albums of the Year

There were so many albums I enjoyed this year it was too hard to pick just one. But I am gonna say rap won the year. Some of my favourites:
Vince Staples – FM!
Kid Cudi and Kanye – Kids See Ghosts
Pusha T – Daytona
J. Cole – KOD
Sheck Wes – Mudboy
Sports Story – Shohei Ohtani
Ohtani's major league debut is one of the most under appreciated stories in all of sports this year. At 23-years-old and with no major league experience, he did something no one has done in 100 years…and was really good at both. And he did it all with a torn ligament in his pitching arm. It's like if Sidney Crosby played goalie in the NHL too. If he's able to build on his rookie season, I think we could be talking about one of the best athletes and baseball players of all-time in a few years.
Movie – Annihilation
The movie is about a group of military personnel that are tasked with exploring an unidentified natural phenomenon called "the shimmer". The Shimmer is causing people to disappear and is gradually getting bigger and bigger. I usually don't love sci-fi or horror movies but Annihilation piqued my interest because of how it deals with bigger human themes and personal relationships. It was directed by the same man (Alex Garland) who directed Ex Machina and stars Natalie Portman and Oscar Isaac.