Tour Kickoff
October 28th, 2018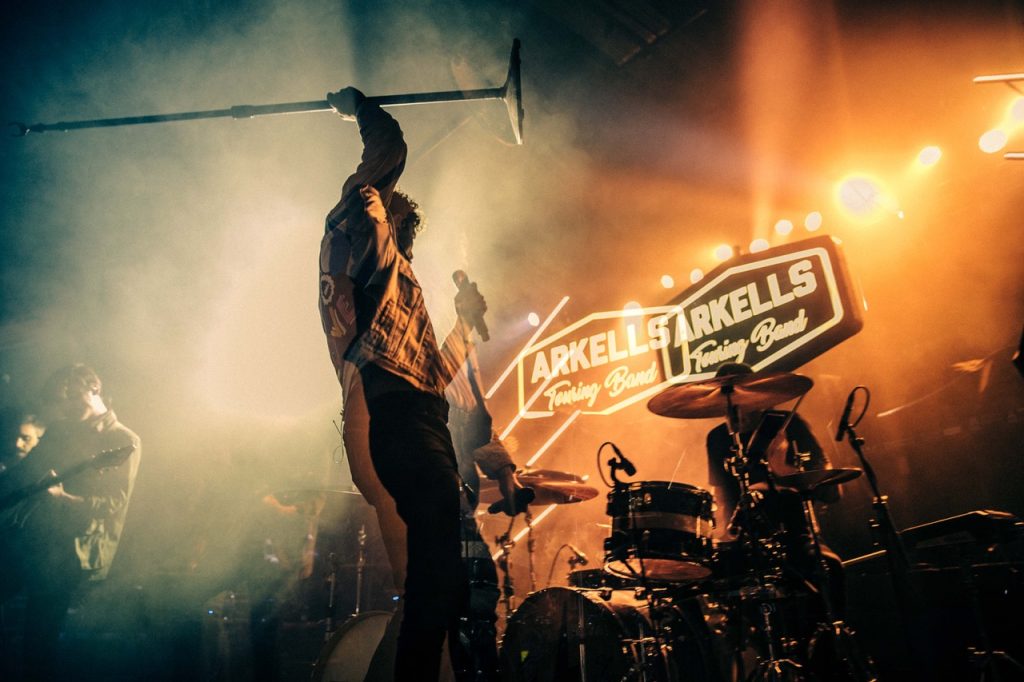 Rally Cry is officially out in the world. And the is band officially out in the world on tour supporting it.
Before we hit the road, we celebrated the record release at Union Station in Toronto. We had a great time meeting some new friends and printing some new shirts. We also wanted to give a special thanks to everyone who donated clothing to New Circles – your kindness and generosity is much appreciated.
We've managed to stave off Canadian winter for a few weeks while we're on tour in the southern United States with St. Lucia. This past week we played shows in Arizona, Colorado, Oklahoma and the great state of Texas. We plan to re-introduce vegetables to our diet as soon as we get outta barbeque country. We've had some fried okra here and there but that sure doesn't count. 
St. Lucia have been the best hosts you could ever ask for and it's been a real treat watching them play every night. And speaking of new records, their new record Hyperion is required fall listening. The live show is even better. 
This Friday we announced some Canadian shows for early 2019. We should be announcing some additional 2019 USA dates soon too. We've been road testing the new songs and watching our favorite artists' shows all year long. We've been taking notes and we're excited to integrate all of the fun into our own headline shows. You can grab tickets here. If we have sold out, and you're frustrated with paying over face value to get into the show – we completely understand. We promise that we will be back again and we don't want you paying inflated prices for our tickets – whether it's on Stubhub or Ticketmaster. But for now, that is a problem for another day. There are still some tickets available (although not in all sections) for the Canadian tour. Grab em now so ya don't have to deal with scalpers later.
Happy Halloween!!!
Nick