Arkells + K.Flay = "You Can Get It"
March 25th, 2021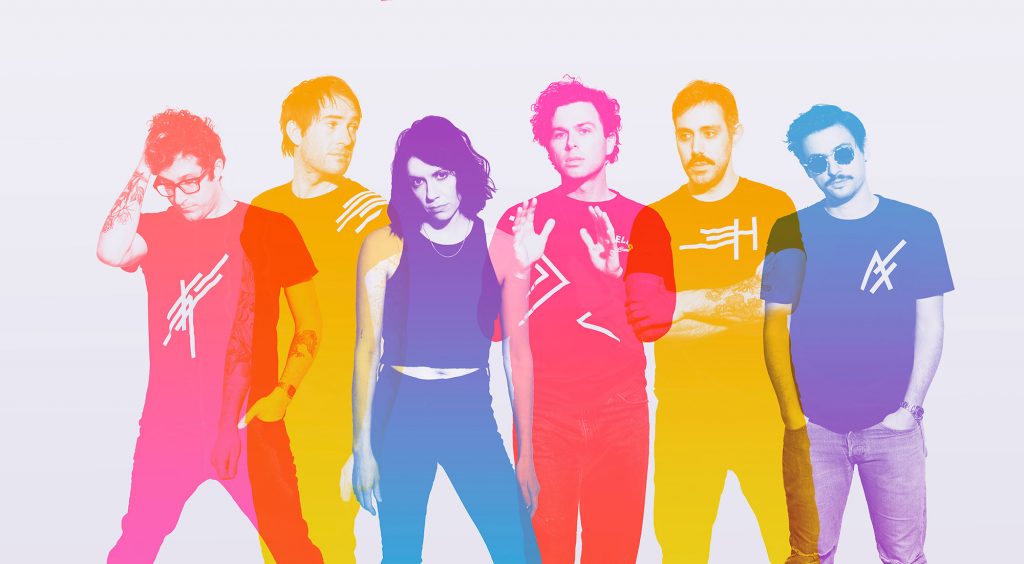 "You Can Get It" announces itself from the first note and asks a very simple question: "Tell me what you want?" The sentiment, much like its sound is both fearless and steadfast. We want you to think big after feeling this song for the first time.
We recorded YCGI with our friend K.Flay in LA prior to 2020's lockdown. Since then, the song has taken on a new sense of relevance and urgency we couldn't have predicted prior to being stuck inside for the last year. It feels like the sun is finally coming out, and the song is about being free to chase down every dream and desire.
When we started writing this song, the world felt dark. We were looking for answers. You look to people who give you energy. You look for little moments that can lead you on a new path. Collaborating with K.Flay gave us that jolt. She turned the song on its head and drove it home. Our band is always evolving and growing, and she's now in the family.
While we were setting up the track, K.Flay shared a pointed quote about the tune: "This song is about finding your momentum, the potential energy that's inside of you. The future doesn't just feel unknowable – it feels impossible. We wanted this song to feel like possibility. Like the world is opening up. Like you are powerful."
We hope this song gives you that jolt that you're longing for these days.
LFG YCGI.
xo
Max, Anthony, Mike, Tim, Nick