BLINK ONCE IS COMING
July 8th, 2021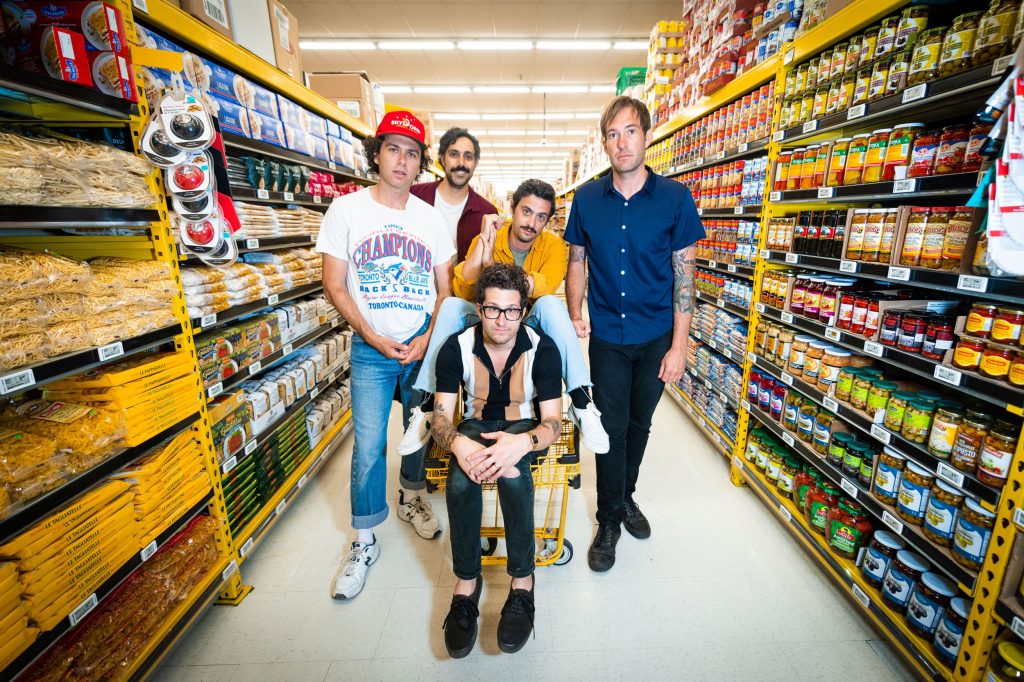 Now more than ever, it seems our lives can change in the blink of an eye. We began working on this album before the world changed and this title felt right given where we've collectively landed. Everyday you wake up and you think you know a lot of stuff, then it turns out – you don't.
Blink Once was started in LA and completed in Toronto. Who knew that when we started rolling it out with "Years In The Making" in 2020, we were literally kicking off a global multi-year come back to reality. These songs have LEGS. It's truly exciting to officially launch the Blink Once era. The gang's all here: "You Can Get It" is STILL your fave pump up jam of the summer (#ForzaBroughtMeHere), and we are so proud to lend "All Roads" to the #TogetherAgain campaign.
It wouldn't feel right to announce Blink Once without a song that's sure to put you in the mood for a proper Arkells live show. This is why "One Thing I Know" is here to get the party started. This song is about not being ashamed of who you are and where you come from. The best version of yourself lets your colours show – to feel free, weird and unburdened by all the things out of our control.
Get vaccinated. We're real close. See you at a show. They are coming.
Xo
Max, Tim, Mike, Anthony, Nick