Blink Once is Here
September 21st, 2021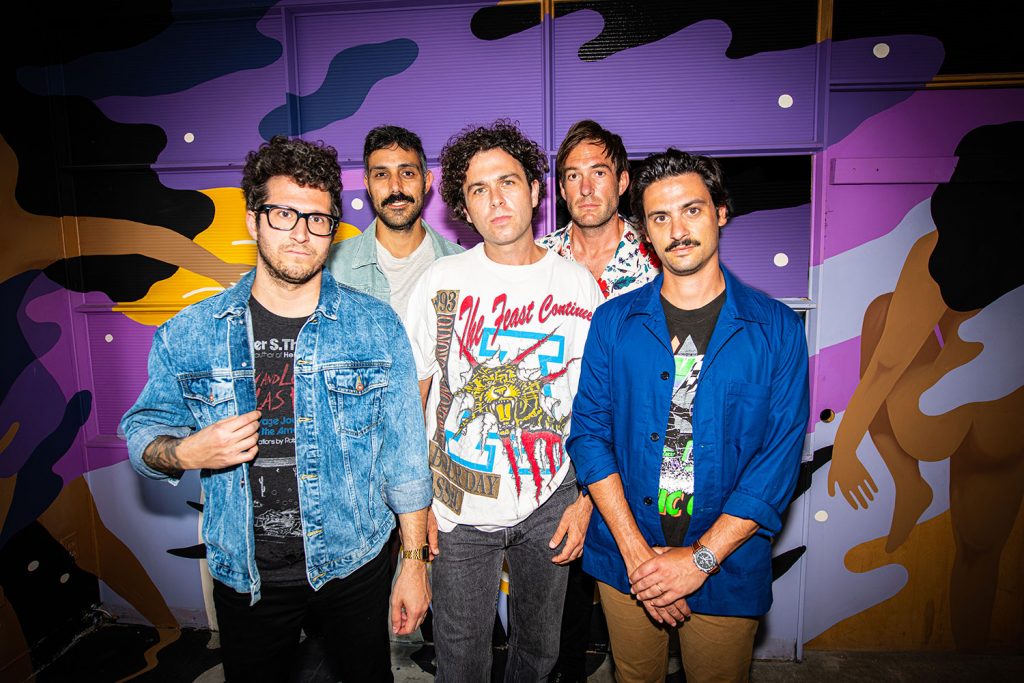 We like working. We like working because the day we started writing and recording songs, the high of listening back to a demo and feeling like it had potential to *be something* is the best possible feeling. We keep chasing that.
But for Blink Once, we very deliberately tried to change our process. We started working on it as soon as Rally Cry came out, and the initial demos felt too familiar. The songs had little mystery, and to get excited about a song you need it to feel kind of foreign. We knew we needed a new path.
So we found inspiration in new cities and new voices in the room. Songwriting and production came from unexpected places. There was more collaboration within the band than ever. But also more independence. Everyone in the band has their own home DIY studio, and lots of nuggets came from the guys tinkering for hours on their own.
We left LA in February 2020 and had about 80% of the record done. We figured we'd come back and finish it in the spring and it'd be out by the fall. But of course it wasn't meant to be. When the pandy hit, we put it aside, made Campfire Chords at home, and committed to releasing the record only when we knew we could play it live. There are big old songs that need YOU singing along.
Blink Once is about resilience. It's about grieving with loss and fall outs and finding your way back. The making of the album began before the pandemic, but the material seems to hit harder after everything we've been through over the past 18 months. These songs are about finding comfort in your family, community and music.
We snuck in a few shows this summer, and it was everything we needed to remember what it's like – but better. Rest assured, we'll be coming through your town soon.
Last but not least, special love to the memory of Barbara Tatham and Roy Veerman and their families. You hear Barbara's voice in the interlude after Strong, and Roy's sons Mike and Greg reflecting on their dad in the interlude before Arm In Arm. We are the product of our community, and those folks shape who we are.
Xo
Arkells