Bud Stage and the 'Chel Awards
June 27th, 2017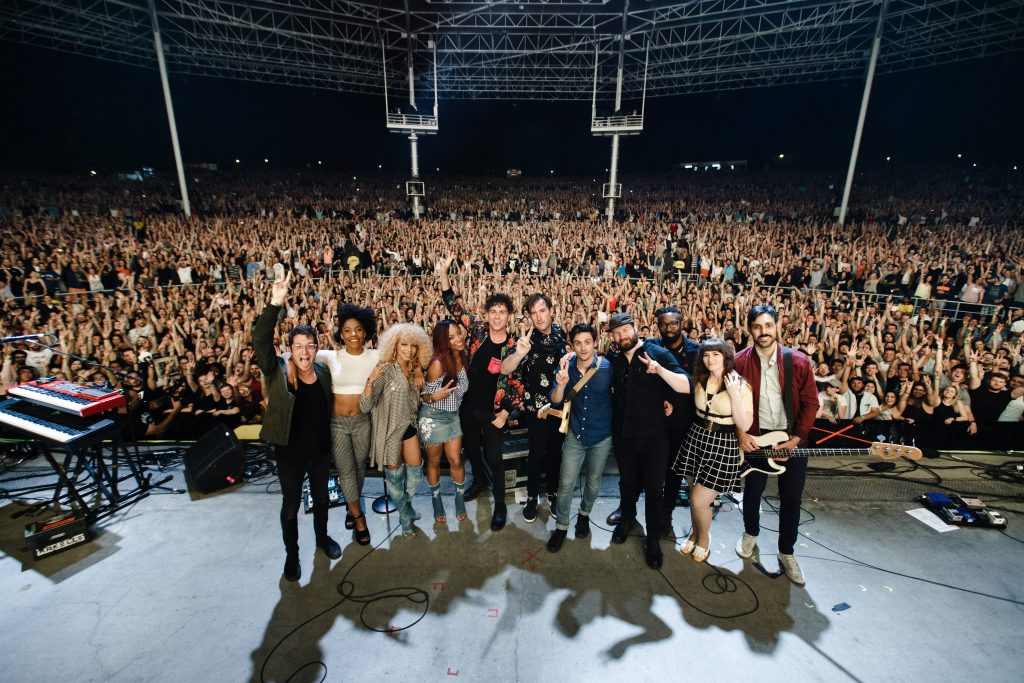 Playing in a band means getting to enjoy all kinds of surreal and unusual experiences (like the time I started hallucinating because of bad shawarma in Ottawa). The NHL Awards marked the first (and likely only) time that the man who singlehandedly won you your fantasy hockey league was in the front row of the audience staring at you. And to put things in perspective, Erik Karlsson is still faster than all of us, even when he's on crutches. Max got to participate in the fist bump to end all fist bumps.
🚪👊🏼 GRETZKY, I'm knocking at the door. 🚪👊🏼

Thank to all who tuned in for our performance at the @NHL awards! pic.twitter.com/HQu8KMFJmA

— ARKELLS (@arkellsmusic) June 22, 2017
It's a pretty special week when sharing the stage with Sidney Crosby and Wayne Gretzky isn't the biggest highlight. On Saturday we got to play at the Bud Stage in Toronto with our old friends July Talk, and Said the Whale along with our new friends Mondo Cozmo. One of the first concerts I ever went to with Max was the Foo Fighters and Constantines at the Molson Amphitheatre during the summer after our first year at Mac. If memory serves me it was the In Your Honor tour and we went to the Red Room after, which was the style at the time. Getting to play on the Molson Amp/Bud Stage stage after sitting on the lawn with Max watching the Cons and the Foos all those years ago was just as just as surreal (and a lot more special) as eating bad shawarma and thinking you could see through time. Not that it would ever stop me from eating shawarma though either.
As if last week wasn't busy enough, we also released a deluxe version of Morning Report. Like all deluxe versions, this album contains green peppers, mushrooms, sausage and onions; as well as Knocking on the Door and some acoustic jams that we recorded this winter to stay warm. We also had Andrew Fairclough, the talented Australian artist who designed the original Morning Report album artwork, design some new artwork for the deluxe version.
See you on the West Coast for Canada Day!
Nick