Cain's Ballroom
December 6th, 2017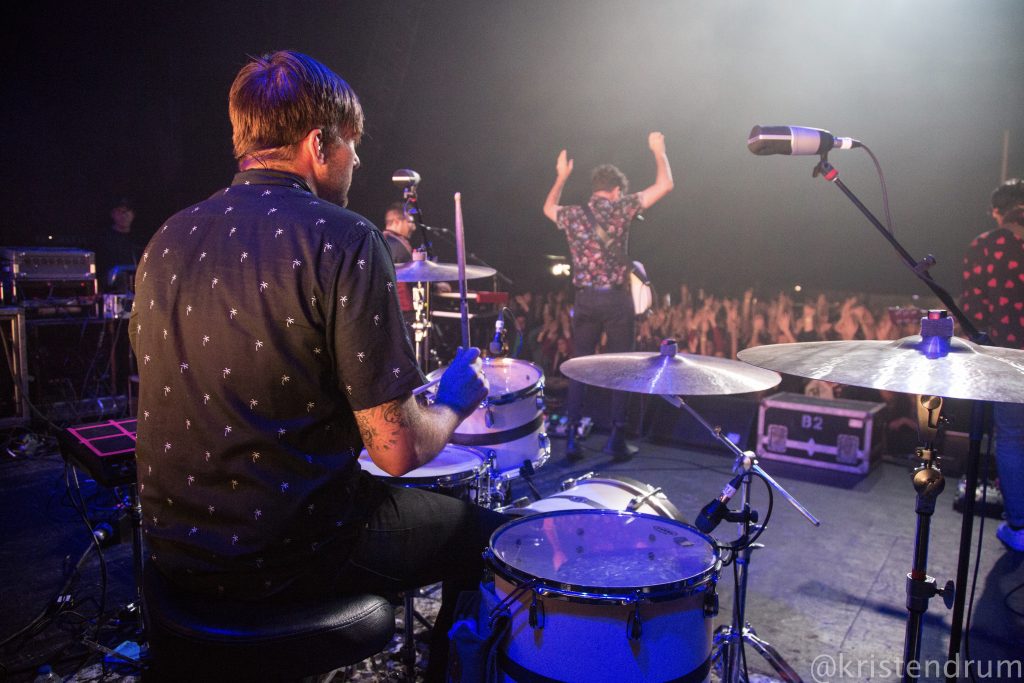 We've spent the last week hopping around the USA playing our last batch of shows before Christmas break. Since last Thursday, we've played in New York, Florida, Minnesota and Oklahoma. Over our travels, we've had a chance to play with some artists/musicians (what's the least pretentious word to use here?) we've been big fans of for a long time – Phoenix, Run the Jewels, Bishop Briggs, and Cold War Kids. All of the zigzag travel and 4am lobby calls have been well worth it.
Last night, we had the pleasure of playing at Cain's Ballroom in Tulsa, Oklahoma, one of the most historic music venues we've encountered in our recent travels. Dating back to the 1920s, Cain's has been the live music home to jazz, country and rock in Tulsa and has built up some pretty significant musical history in the process. Sid Vicious punched a hole in the wall when Sex Pistols played there in the 70s. Legend has it that Jerry Lee Lewis and Leon Russell met at Cain's in 1959. And where Max Kerman met Thomas Mars in 2017.
Part of what is so cool about the venue is that the building looks like it hasn't changed at all since it opened. Lit up marquee sign hanging off the side, exposed wooden beams, and high ceilings – the room looks like it's a set piece straight out of Walk the Line. It's incredible how great these old ballrooms sound acoustically too. We hope to get back to soon.
This week we head to North Carolina and then to San Diego for Wrex the Halls with the Lumineers and the War on Drugs.
Nick