FIRST SHOWS BACK
July 13th, 2021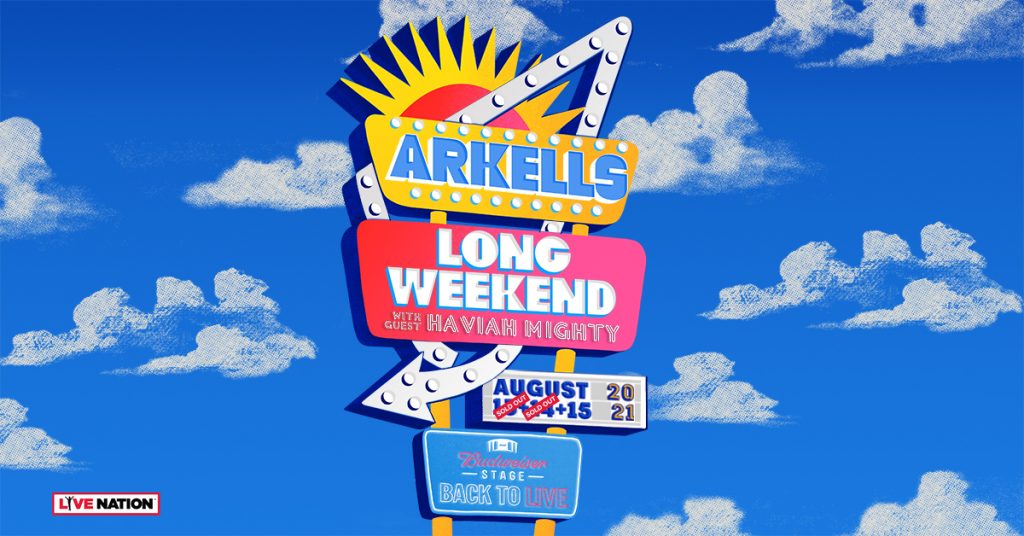 Our triumphant return to live music – aka our first shows back onstage, after 16 months, will be August 13th, 14th and 15th for three back-to-back, once-in-a-return-from-pandemic history making nights at Toronto's Iconic Budweiser Stage.
It's been a long haul, but we kept telling ourselves to be patient – when shows come back, we're going to do it big, and we're going to do it right. And that time is now. These shows are billed as ARKELLS LONG WEEKEND because it'll feel like a celebration that we've yearned to have together. There's no better place for it.
Tickets go on-sale Friday July 16th at 10 AM.
These will operating as reduced capacity shows in accordance with provincial regulations – so hop to it!
More dates are coming. We will start practicing now – see you in 4 weeks!
Xo
Max, Tim, Mike, Anthony, Nick