Knockin at the Door Tour Kickoff
October 11th, 2017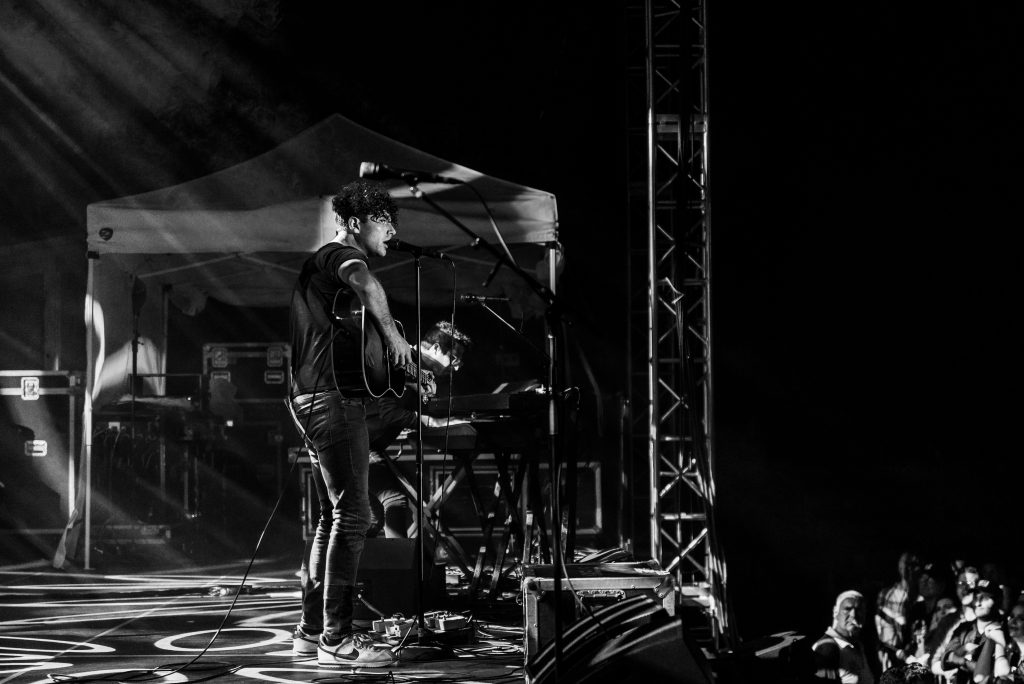 Week one of the Knocking on the Door tour is in the books. Last week, we spent Canadian thanksgiving explaining to people what Canadian thanksgiving is – playing shows throughout California and Phoenix. Happy belated Thanksgiving to all our Canadian friends.
The shows were great fun and have us chomping at the bit to get back out on the road in a couple weeks. Irontom are a fantastic band. Every time I watch them it makes me want to practice…for a long time. The tour starts back up again on November 2nd in Detroit and finishes in London, Ontario on the 25th.
In the meantime, the band is going to spend the next week and a half in the studio. While we don't have immediate plans to release anything we've been working on, think of recording as a like a funner version of cleaning your room: you don't always have the time to do it, so you have to fit it in while you can. Because we tour so much, trying to block off a solid month to hole up and make a record doesn't work as well as popping in for a few days at a time here and there. We're working with our old friend Eric Ratz – the talented producer who worked on Knockin' and a few of the songs off of High Noon and are hoping to get two or three songs finished by this time next week.
With that in mind, I'm going to sign off so I can get into a creative head space (not really, I just have to go to the bathroom).
Nick