Knocking Tour Week Two
November 15th, 2017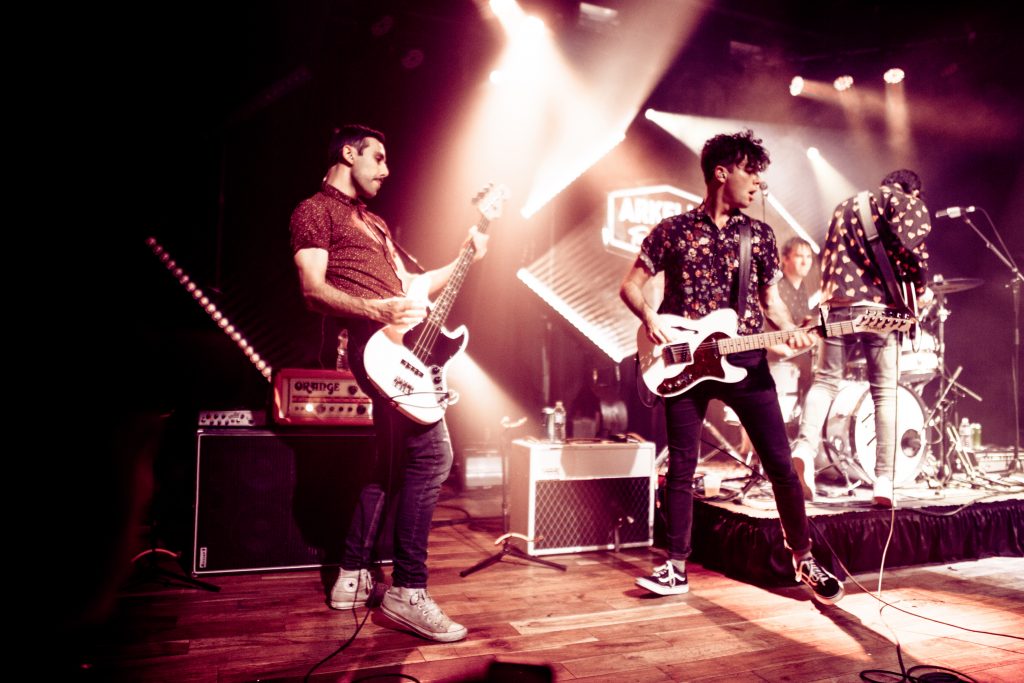 Photo cred: Ashton Garner
We've reached the eye of the storm on the Knocking at the Door Tour. We've been on the road for two weeks now and much like a storm, are getting ready to hit the eastern seaboard. Except instead of hitting New York, Boston, Philly and D.C. with rain and heavy wind, we will be hitting them with a rock show that does include a little rain. I'll let myself out.
Ahead of the show in Philadelphia today, I had the chance to walk around what I always forget is one of the older cities in the country. I spent the afternoon walking along the Ben Franklin Parkway – a tree covered boulevard decorated with the flags of countries from all over the world and some of the city's biggest museums, libraries and historic buildings. Think Philly's version of the Capital mall in DC. There's even a Rocky statue. Does looking at it count as exercise?
The whole team has been having a great time on the road. In order to get an early start on next year's softball season, we visited the cages at Everybody Hits yesterday in Philly and we spent Monday at Circuit arcade bar in Richmond. When it comes to arcade games, Tony and Mike are the only two gamers worth their salt. But that doesn't stop the rest of us from trying. And on that note, in other video game related news, we are having a tour-long NHL 17 tournament on the bus – the winner gets to be Godfather to Tim's new daughter, Olivia. Check back here for updates, but it looks like Uncle Nick and Uncle Dave (our tour manager) are the current frontrunners.
Philly, Boston, New York and DC this week. Quebec and Ontario next. Giddy up.
Nick