LFG 2020
February 3rd, 2020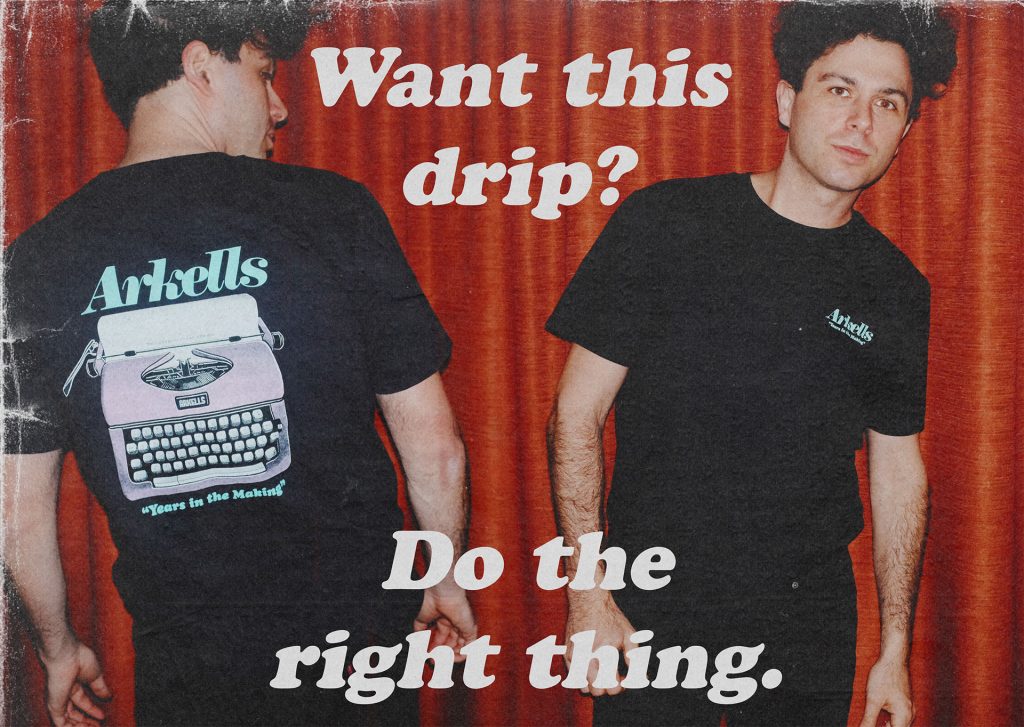 Arkellian babies,
How are we doing? Hope 2020's been good to you so far.
We've been in good spirits.
Tony's been doing yoga, and trying to not get so mad at the news. He keeps muttering to himself "mindfulness is the way." We're happy for him.
Nick continues his monk-ly lifestyle. It's very annoying to the rest of us heathens: he wants for nothing, doesn't spend a dime on frivolous stuff and is always volunteering.
Tim's still getting over the Bills losing in the playoffs, and we keep telling him there's always next year.
Mike's spending a lot of time at home with his kitty. He's truly a "cat guy."
Manager Ash and I have been riding Mike to finish some important Arkells design work that we'll discuss with you later.
I know it feels quiet over here in Arkells world, but trust every time you tweet "Um, when are you coming to the UK?" Or "What are your summer summer plans" we see it, and we're grinning, and we're planning fun things.
For now, the only thing we ask of you is: be nice to strangers, and subscribe to your local paper. And then we can wear matching tee's. And who doesn't love to twin with me?
Be good!
Max