London, ON
November 29th, 2017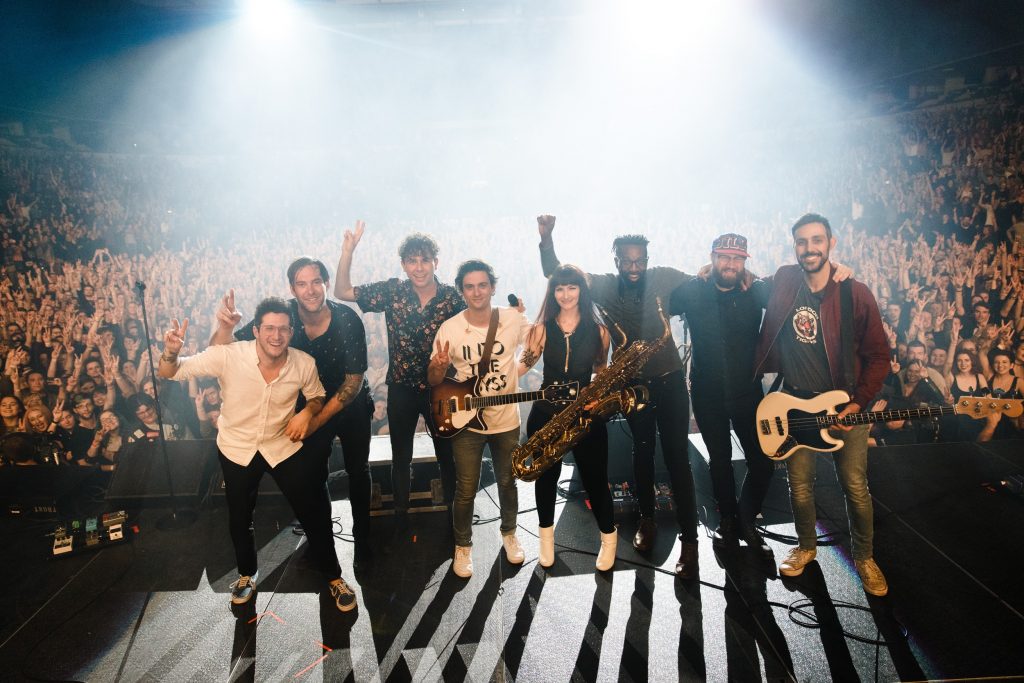 Photo: Jess Baumung
We wrapped up the Canadian leg of the Knocking at the Door tour this weekend in London, ON and it couldn't have ended on a happier note.
As Max said onstage, we started out playing London 10 years ago when we were able to land a show at the now-defunct Salt Lounge. We took a Greyhound bus to the gig and we played for about 12 people. But for me, playing in London on Saturday was special for reasons other than the continued and growing support from the city's community of delightful music fans.
My parents are born and bread Hamiltonians. Grew up in the north end, dad worked at Stelco, the whole thing. But they ended up getting jobs in London and because of that, London is where I grew up. I moved to Hamilton when I was 18 and haven't really left since, but I'll always consider London to be home. Because I spent all my formative years there, it's where all the important stuff happened to me.
I remember when the JLC Bud Gardens opened. A little while after the arena opened, I promised my little brother than I would take him to see Green Day when they announced they were coming through town. He's five years younger than me and my mom would only let him go to shows if I went with him. When I promised him the tickets, I didn't realize it would involve waiting in line at five in the morning to buy tickets before they sold out. American Idiot sure was popular.
I was about tenth in line and after about six hours of waiting, I was able to get tickets to the show. It was his first time seeing Green Day and I still remember how excited he was when he found out I got the tickets. It was the first of many memories at the arena. I had my first (legal) beer at a Knights game; Max and I saw the Strokes there when we were in university; and last summer, London said goodbye to one of their favorite bands there. For a native Londoner like myself, having the opportunity to play the arena last week created another memory that won't soon be forgotten.
Thanks to everyone who came out and made the show such a memorable one, not just for me but for the rest of the band. This week we are criss crossing in the US for some Christmas shows. Hope to see ya there.
Nick