Meet "Laundry Pile"
May 17th, 2023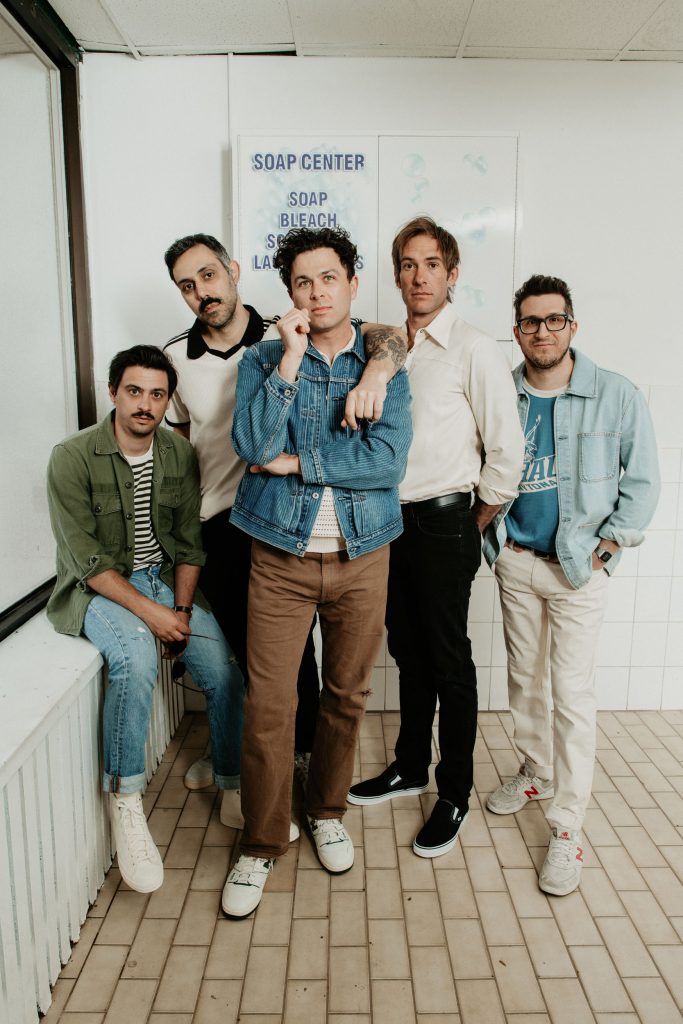 Anyone who keeps a journal will tell you that writing is one of the best ways to work through the chapters of your life. Our new album Laundry Pile is a chapter that documents some of the messy parts that end up teaching you a lot: love, regret, desire, shame, and the longing to get it right. The title track is out first, and it's a memory honouring the little moments that represent a true partnership.
A brand-new album was not in the works for Arkells. Having been steadily releasing new music over the last few years, we weren't actively planning the next record to come this quickly. What became Laundry Pile caught us by surprise and began to take shape.
At the top of the year, Arkells got together with a goal to work on acoustic renditions of recent material, jam and hang out, but very quickly started ruminating on other little ideas. I brought in some demos I had been working on – they were little conversations with myself.  I had no expectations to do anything with the material, but then the band came to the rescue. It was very all-hands-on-deck. The more we meditated on the music, the more connected we became to the songs and to each other.
Much of our most recognizable material aims to be spirited and anthemic, but this collection of songs are more personal, pensive, and reserved. It's the kind of album that is one cohesive listening experience – in keeping with the spirit of the classic singer-songwriter tradition that we also know and love.
After a few weeks, we looked at the white board with the growing number of songs scribbled on it and became excited to share these songs immediately. It was one of the most deeply creative experiences we've had as a band so far. It's important to simply honour the moment you're in, and that's what we did.