Olympics!
March 2nd, 2018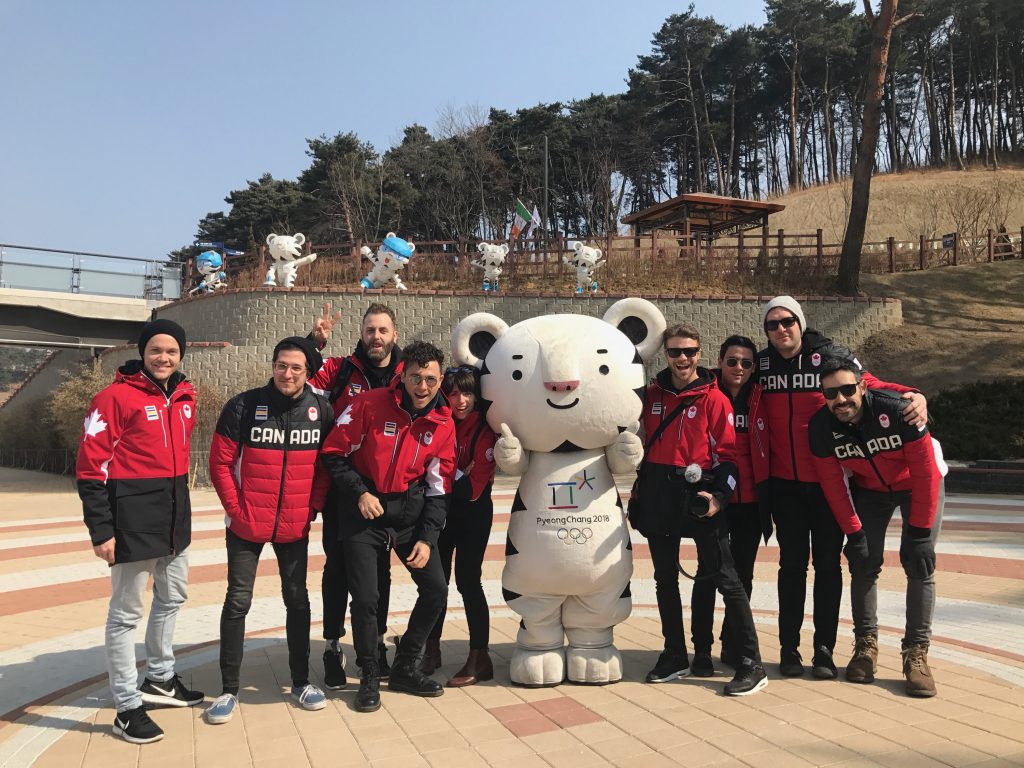 When Tony and I were (rightfully) cut from the men's Giant slalom ski team in late 2017, we had no idea that we'd still be going to the Olympics this winter. But like a lot of things in 2018, some stuff happened online and things went crazy. Last week, we got the opportunity to spend five days in South Korea during the Olympics.
We got to try all sorts of interesting Korean foods we hadn't eaten before: some buckwheat noodle soup that is (maybe?) famous in Gangwon, the province where Peyongchang is located, this amazing dessert (we think are called something like dakkas?) that are crudely (this isn't a food blog…yet), giant mozzarella sticks dipped with cinnamon and sugar. And then of course, authentic Korean BBQ. Multiple times. Aside from eating, we saw some long track speed skating, the Olympic Athletes from Russia play hockey and the men's bobsled runs on Sunday.
The purpose of the trip was to play for the Canadian athletes in Korea, but what we didn't realize that we would be playing WITH Canadian athletes in Korea. Justine Dufor-Lapointe, Jesse Lumsden, Tristan Walker, Scott and Tessa all came up to play a little guitar (or in Tristan's case drums) and do a little singing with us during our show. We returned the favor and did karaoke with them afterwards.
This was the band's first trip to Korea and definitely a once in a lifetime experience. We got to see and do things that not a lot of people in our position get to do. Everyone we met along the way was nothing short of wonderful to us and we couldn't have been happier about getting the opportunity to go. Cross one off the bucket list that we didn't even know was on there to begin with. We're still smiling a full week later. Now we're back at work in Ontario – we're in the studio this week and  should have a few more summer show announcements in the next few weeks as well. So stay tuned!
Nick