Rally Cry Tour Update
March 12th, 2019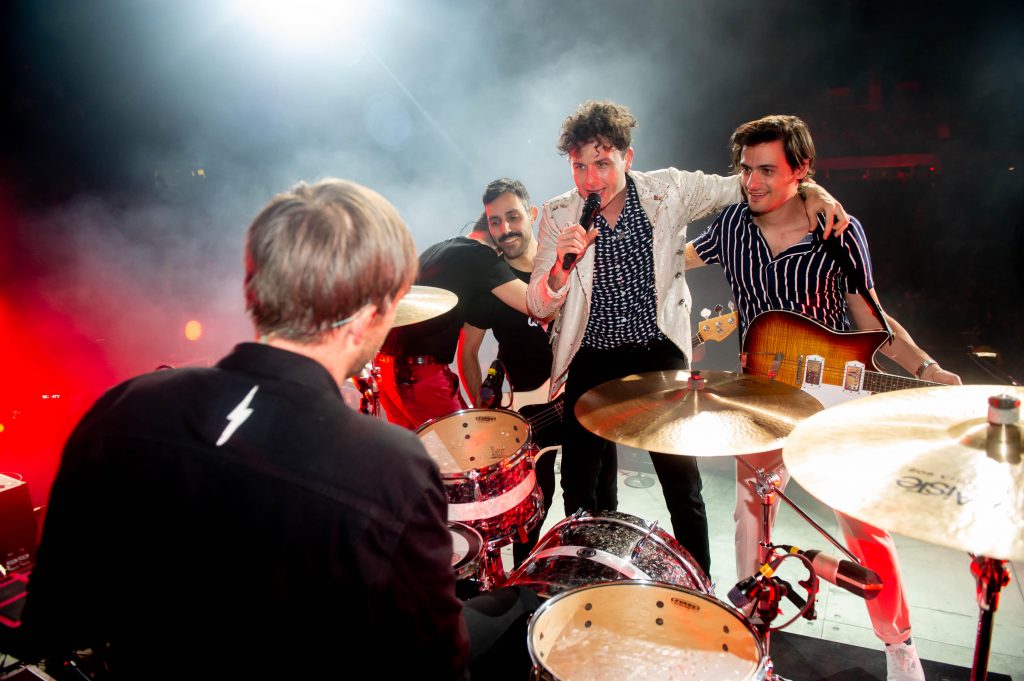 Greetings from the road. The Rally Cry tour has been underway for about six weeks now, winding through Canada and the US. The tour has been long on great times and short on bad ones. From go-karting in Cincy, playing on a train in Calgary, watching the Rangers at Madison Square Garden in New York, or not having to wear a winter jacket in Atlanta, we've had lots of great experiences in addition to playing every night.
It's never always sunshine and lollipops – our bus lost heat traveling in between Calgary and Saskatoon. Overnight. In February. When it was -40. Tim almost turned into popsicle. Luckily we got the big guy dethawed by showtime. Thanks to our all-star crew in keeping the show running smoothly despite temperatures so cold they aren't good for anyone except long underwear salespeople.
This tour has been a special one for us. We've had a great time experimenting with new production, stage bits and musical arrangements. We get a lot of joy out of building a memorable live show and it's a lot of fun to see these ideas come to life in front of an audience. Thanks to everyone who's come out to a show so far.
This week we head back to the Midwest USA – Chicago and Detroit, before making a pit stop in London, Ontario for the Junos. We'll be recording a fresh session with our friends at Audio Tree in Chicago, so keep your eyes and ears peeled for that as well.
Next on the docket are some fun summer announcements and the western US leg of the Rally Cry tour. If you live in California, Arizona, Colorado and Portland, we're coming for ya soon. If you have a song request hit us up on the Rally Cry hotline.
Nick