Tour Update: Germany
November 19th, 2018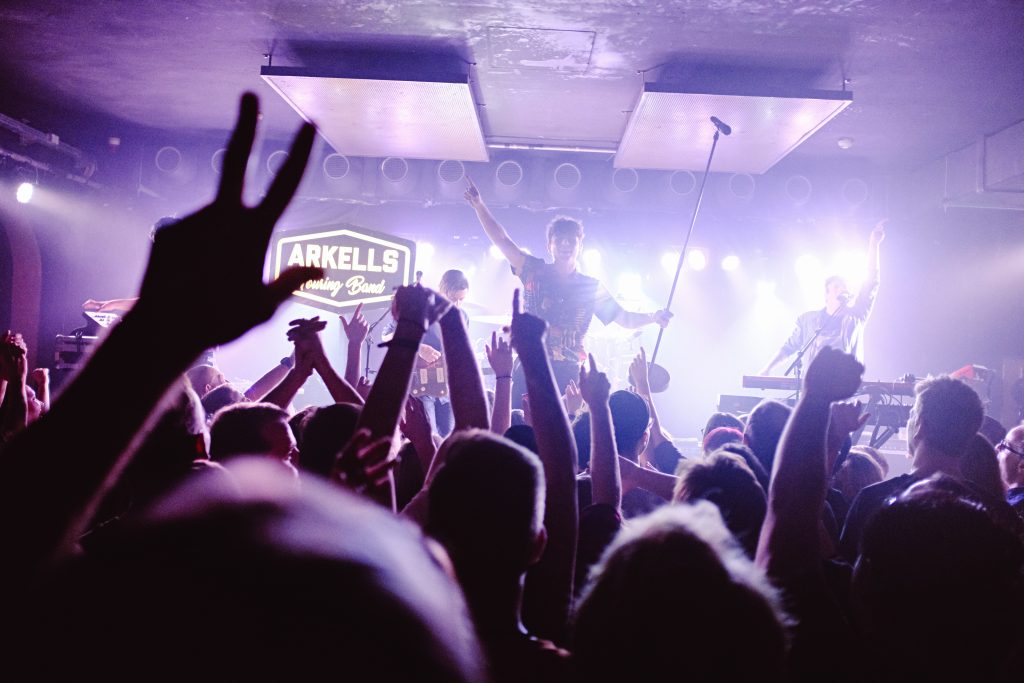 Today we're heading to the UK after a great little weekend in Germany. Our time was filled with all our favorite German things: bicycles (props to Germans, who are tough enough to bike on 4 degree days in November), Milka bars, mustard in tubes, mulled wine and in Mike's case, Club-Mate. Club-Mate is a carbonated ice tea that we don't get back home. Try it. Given we had three different shows in three different parts of the country, we didn't have enough time to get to a German Christmas market, but rest assured we are still very much getting into the holiday spirit.
This European tour marks the first of the band's Rally Cry headline shows so we've been playing plenty of new songs every night; and getting to revisit some seldom played old songs too – we pulled out Cynical Bastards last night in Hamburg and Ballad of Hugo Chavez on Friday night in Cologne. If there's an oldie but a goodie that you want to hear, get Max's attention on social media. He's an easy sell.
As much as we try to stay on the road, it had been two long years since we'd been to Deutschland and we were long overdue to get back. Thank you to everyone who came out to see us in Cologne, Berlin and Hamburg this weekend despite the lengthy layoff. It really is a treat to play in such wonderful cities in such a great country and we hope to be back sooner rather than later.
This week we've got shows all over the UK in Bristol, Manchester, London and Glasgow. See ya on the island.
Nick