Tour Update: UK
November 25th, 2018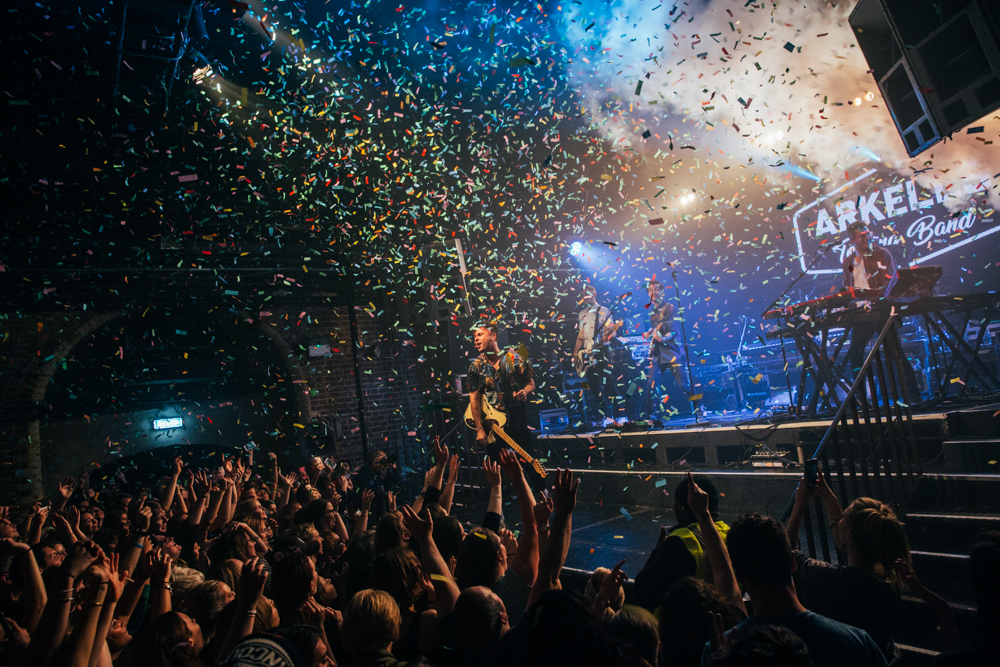 Hello from Glasgow, Scotland, where the band is getting ready to play tonight at King Tut's.
We've had a great time playing shows and hanging out here in the United Kingdom this week. To locals, cornish pasties, cask ales and highway rest stops that aren't McDonald's may be old hat – but to us Canadians, they are a much welcomed treat that we don't get to enjoy when touring in North America. Don't get me wrong, we love Tim Hortons, but being able to roll into a Marks and Spencer's and get grilled calamari* to eat in the van is a pretty wonderful thing.
This week's UK shows have been really special – we made a lot of new friends when we came over in the spring to play with Frank Turner and the Sleeping Souls, and it means a lot to the band to see so many familiar faces coming out to see our headline shows. To everyone who came out in Bristol, Manchester and London – thank you. You're the reason we're losing our voices and throwing our backs out. And it's totally worth it.
Another highlight of the tour has been being able to share the bill with Felix Hagan and the Family. FHATF are an extremely talented, tremendously entertaining band that blow us away each time they take the stage. They are also an incredibly wonderful group of people to spend time with every day. Playing with a band like them is always inspiring. We are already researching where we can purchase mass amounts of glitter back home in Canada.
This week's shows in Leeds and Brighton are sold out (but there are still a few tickets left for Wednesday night in Birmingham at Hare and Hounds). It means a lot to come all the way across the ocean and get the opportunity to play to a room full of music lovers and we are already chomping at the bit to get back the the UK again in 2018. But let's not get ahead of ourselves, we've still got a week's worth of gigs before we have to head home so hope to see you soon!
Nick
*I know this is weird. Everyone else gets those sweet pre-made sandwiches and salads but come on; you're not going to not get calamari, right?