Tour Wrap
May 18th, 2018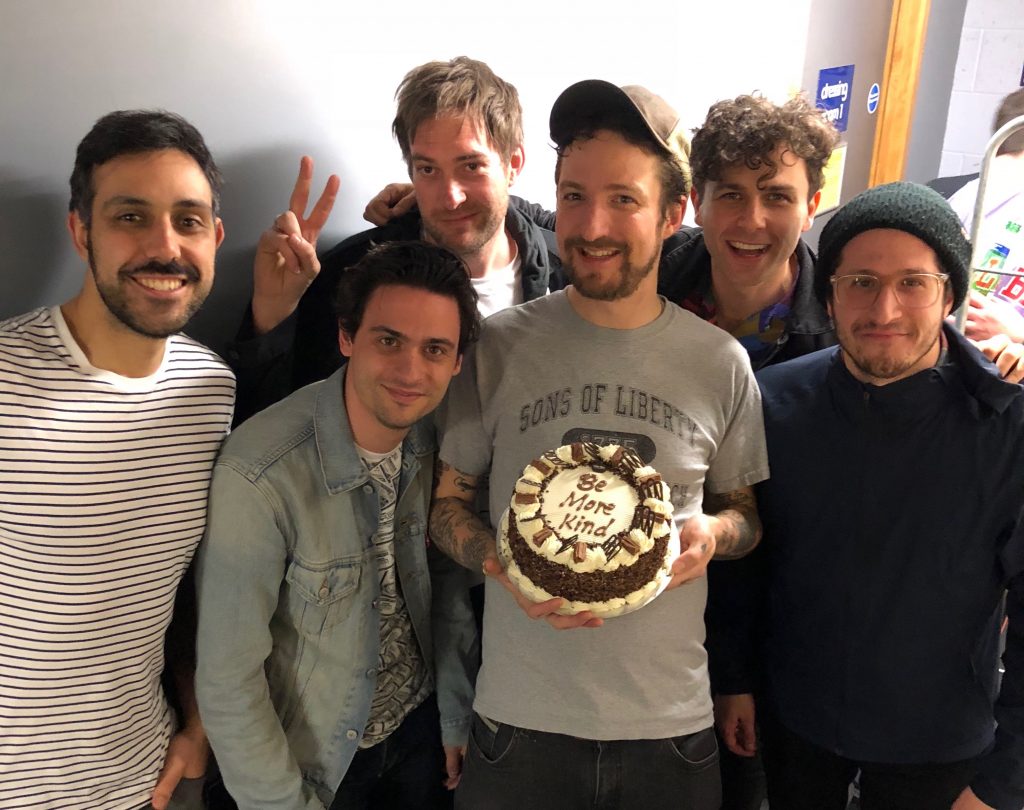 We back. After four weeks without playoff hockey and proper Mexican food, we are back in our home and native land. But when you give you get, and we were treated to a month's worth of curries, cask ales, and most importantly, the chance to meet and play for some incredible music fans every night on the Be More Kind tour.
We are going to miss out gracious tour hosts Frank Turner and our tour mate Derek (aka the Homeless Gospel Choir). We actually loved Derek so much that we started a punk band with him. But we will be seeing them again real soon. And you should too. Derek and Frank both put on incredibly entertaining live shows and you absolutely need go to the show when they roll through your town.
For everyone back here in North America, we are getting ready for our festival shows this summer and putting the finishing touches on our new record. Stay tuned on more info on these happenings next month. More importantly, our wonderful manager Ashley was recognized with the Manager of the Year award at the Canadian Music Week LIMA Awards!
Needles to say we are thrilled for her. Ash is one of the smartest and hardest working people in music. She is also tirelessly positive and this couldn't have happened to a more deserving person. Her hard work and amazing spirit makes everything better (and easier) for the five of us in the band. Congrats, MOTY, you deserve it.
Nick