UK Tour Week Three
April 30th, 2018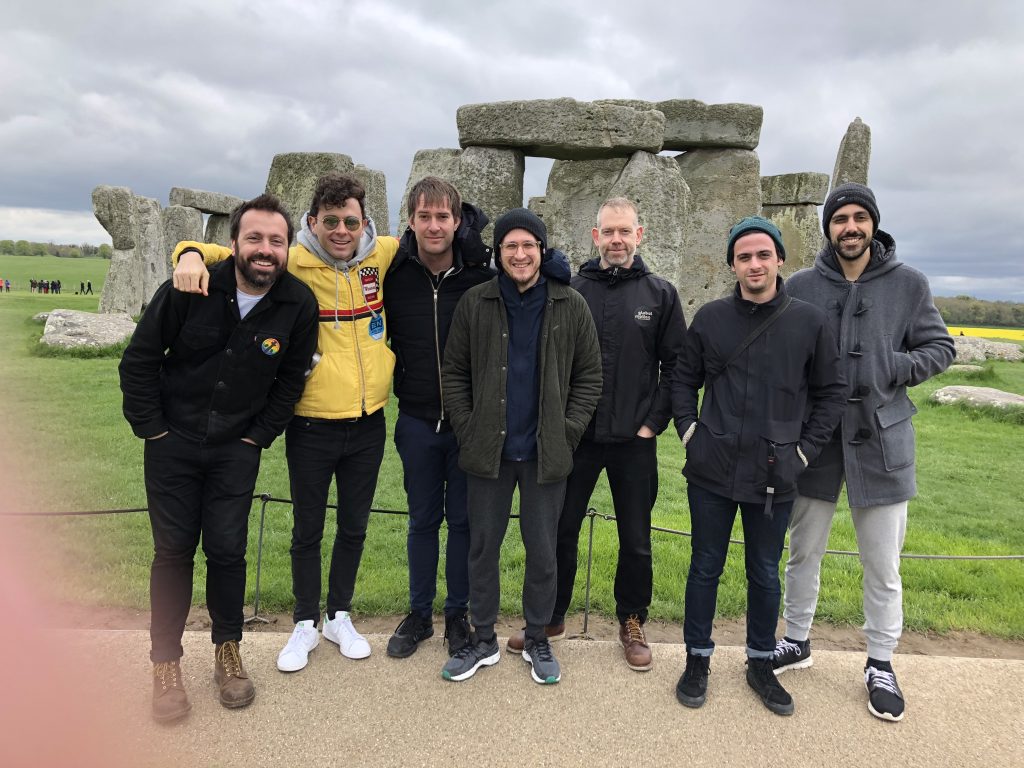 Just like the centre of a Cadbury Cream Egg, we are into the creamy middle of our month-long UK and Ireland tour with Frank Turner and the Sleeping Souls. Typically, we are only in the UK for a few days, so this trip we've tried to take in as much of the country as possible. I promise that doesn't just mean just trying new chocolate bars (although that is a big part of it). With a day off between shows in Exeter and Cambridge on Sunday, we went full tourist. We basically got as British as you could without getting into professional cricket.
On our way to Cambridge, we made a pit stop at Stonehenge to see for ourselves if we could solve the mystery of the gigantic, prehistoric stones. While we couldn't come to agreement on how the stones got there or what they were used for (Max thinks it was the world's oldest CrossFit gym), we were able to prevent a major accident – which wasn't the case the last time we visited a World Heritage site and Mike almost fell into the Grand Canyon.
After Stonehenge, we participated in another very British tradition – our first Sunday roast. For those who aren't from the UK, Sunday roast is a big dinner that Brits serve in pubs on Sunday afternoons. Think Christmas dinner – turkey, ham roast beef, taters, veg (see, we are becoming more British) and of course, Yorkshire pudding. Washed down with your favorite cask ale.
But our very British Sunday wasn't the only extracurriculars we got up to this week. On Friday, we visited our namesake brewery in Swindon. And on Thursday in Liverpool we did all the Beatles-related things we could. Including firing our drummer. Just kidding, we would never do that, but we did visit the Beatles museum and the Cavern Club. If you're wondering who got suckered into buying the most Beatles merch, the answer is very obviously Tony.
This week we head to England's southwest for shows in Cambridge, Southampton, Southend-on-Sea, Leicester and Oxford. More updates to come.
Nick