UK Tour Week Two
April 24th, 2018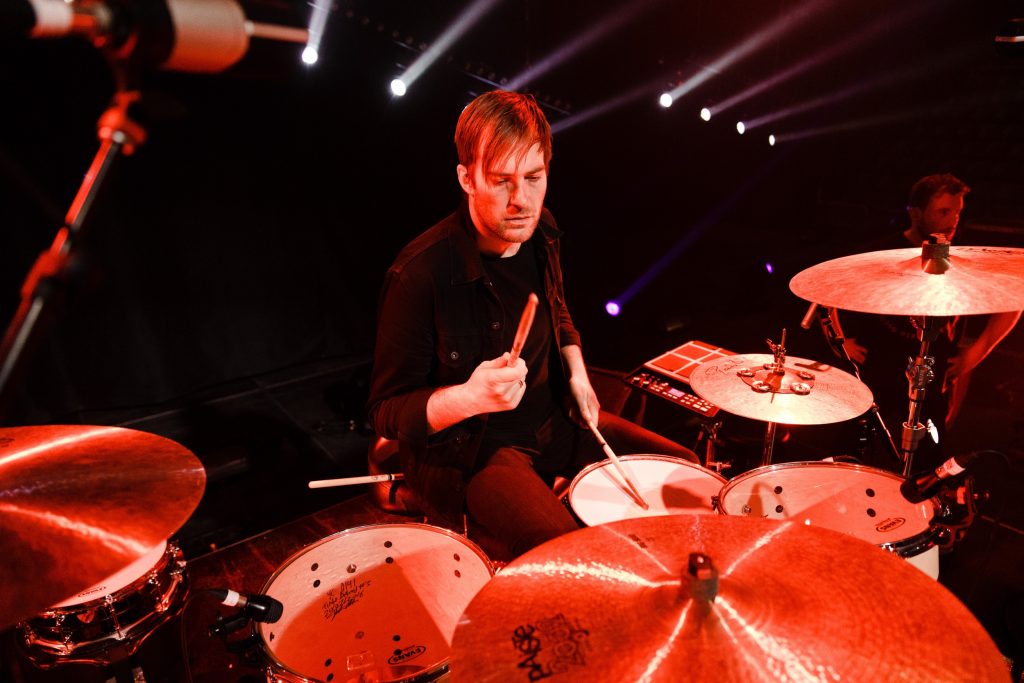 We're rolling into week two of our UK and Ireland tour and every thing is tippy top on the European side of the Atlantic. We spent the weekend in Scotland, playing in Aberdeen and Edinburgh, which for a bunch of Canadians, meant being in complete awe of all the architecture, history, bagpipes and Tesco's. The shows were fantastic and it was a real treat to visit some cities that we've never had the opportunity to visit before.
Another really amazing element of the tour I think we should mention is that Frank Turner and the team have decided to cut the amount of plastic water bottles they are using on the road. When we arrived in Manchester, we had reusable canteens waiting for us, and instead of the typical cases of plastic water bottles, there are big water coolers around the venue that the band and crews can use to take a drink or fill up their bottle.
It's probably not something you wouldn't notice about a tour just from coming to a show (although Frank and the Sleeping Souls are all drinking from reusable bottles onstage), but it is something that I think we can all agree is important and makes a big difference in the fight against waste and environmental degradation. It's been a big inspiration and something we are going to try and bring to our own touring operating moving forward. Hat tip to Frank and the gang for being less wasteful and keeping that rock and roll eco footprint as small as possible.
This week we're back in England, playing Sheffield, Liverpool, Bristol and Exeter. See ya soon!
Nick