UK/Ireland Tour Kickoff
April 17th, 2018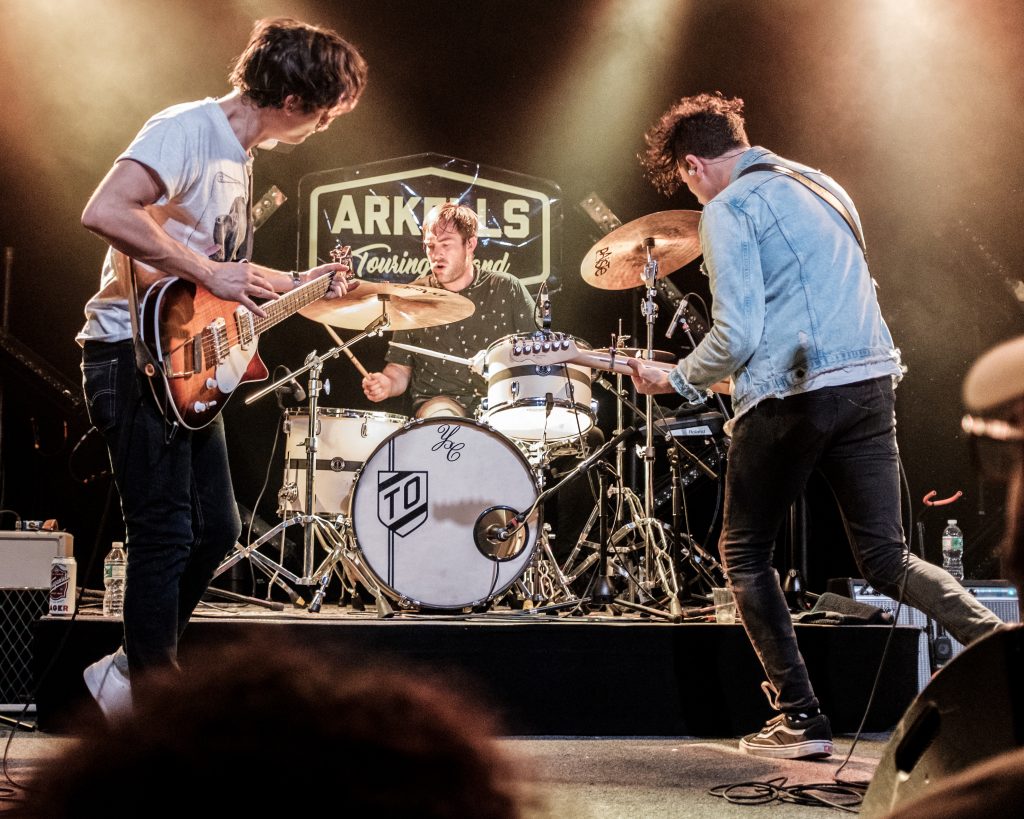 Photo Cred: Adam Graves
Top o' the mornin' to ye, on this grey, drizzly afternoon. After landing in the UK and playing in Manchester on Friday night, we've officially kicked off our month-long UK/Ireland tour with Frank Turner and Homeless Gospel Choir. We are here in Dublin in the midst of the band's first ever trip to Ireland. Unfortunately, the second show tonight had to be cancelled because Frank has come down with a pretty awful throat infection. Send good vibes his way. As you probably know, it takes a lot to get Frank to cancel a show. He's a trooper. We're all hopin' he's feeling better soon.
We've tried to make the most of the situation and our newfound day off in Dublin. Because I don't have the constitution to drink whiskey at 12:30 pm and come out the other side alive, I decided to hang back but the rest of the guys did a tour of the Jameson distillery. In lieu of drinking whiskey, I spent some time walking through St. Stephen's Green, one of the bigger green spaces in downtown Dublin.
Once the rest of the guys were good and day-drunk, I met Mike to walk through Trinity College and reminisce about our own college days at the far newer and less-gargoyle-y McMaster in Hamilton. The college is also home to the original Book of Kells, but we decided we'd rather not pay to see it given that you get a free one in every non-Super 8 Hotel you stay in.
Tour picks back up in Belfast tomorrow. Hope to see ya at a show soon.
Nick