Years In The Making: Together x Apart
April 9th, 2020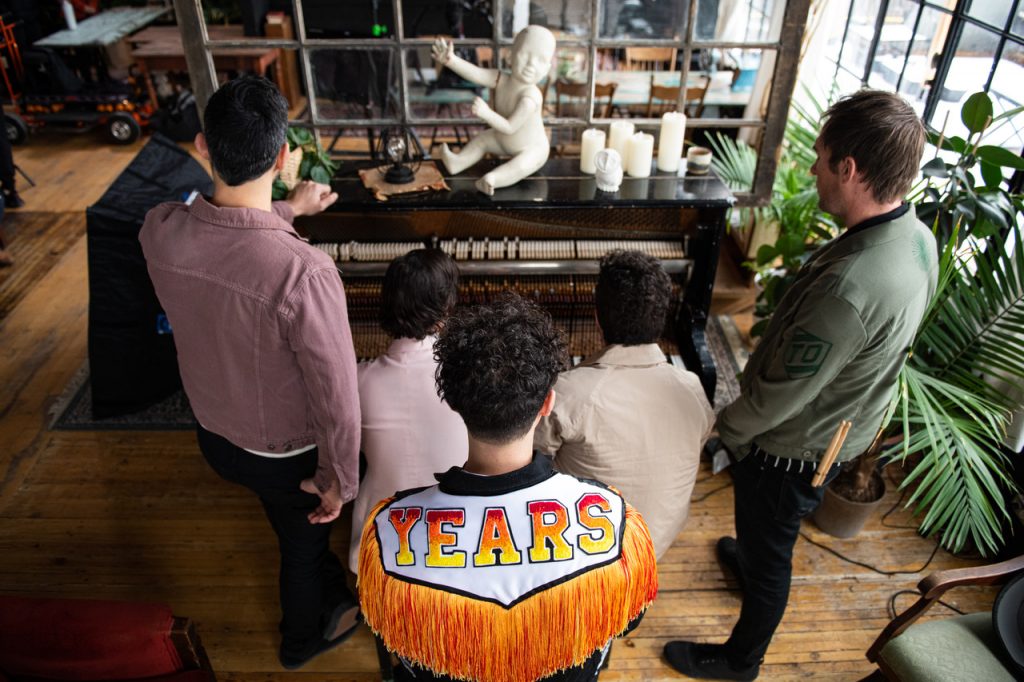 Hey Gang,
Hope you're keeping well. We're physically separated right now, but we're always together in music.
Right now, we're trying to be useful in our own small ways and find some comfort in things that make us feel good. Making and sharing music has always provided that comfort.
We recorded this acoustic version of Years In The Making at home in our own little makeshift studios, but the heart and feeling of connection is there more than ever. And that's always been the most important part.
Enjoy it now. The chords and lyrics are here if you want to play along.
We're hanging every day at 1-2pm EST on our Instagram Live for our "Flatten The Curve Music Class." The more the merrier, so come join.
xo
Arkells